Art and design in the name of coffee.
The story of a coffee-library shop becoming an art gallery.
Recicled wood panels painted by hand telling the bolivian culture, the story of coffee and the importance of connection and relationship. It's the story of the Fundación Roca Gravato in Santa Cruz, Bolivia, an old professional school transformed by Luis Alberto Roca and Rita Gravato in a coffee shop, art gallery and library.
"When my parents decided to open in their old professional school an art gallery – Luis Pedro Roca said -, we decided to move our bookstore and coffee shop there and to combine our passion for coffee and for art. It was not the first time we caught an opportunity like that: eleven years ago our bookstore was about to close and we decided to open a coffee shop inside. It was an incredible idea, even because I felt in love with coffee and I've soon became a SCA certified barista, and so three years ago we started roasting coffee. We buy green coffee from bolvian producers, and we have a private machine of 5Kilos roasting our Alto Tostado specialty coffee".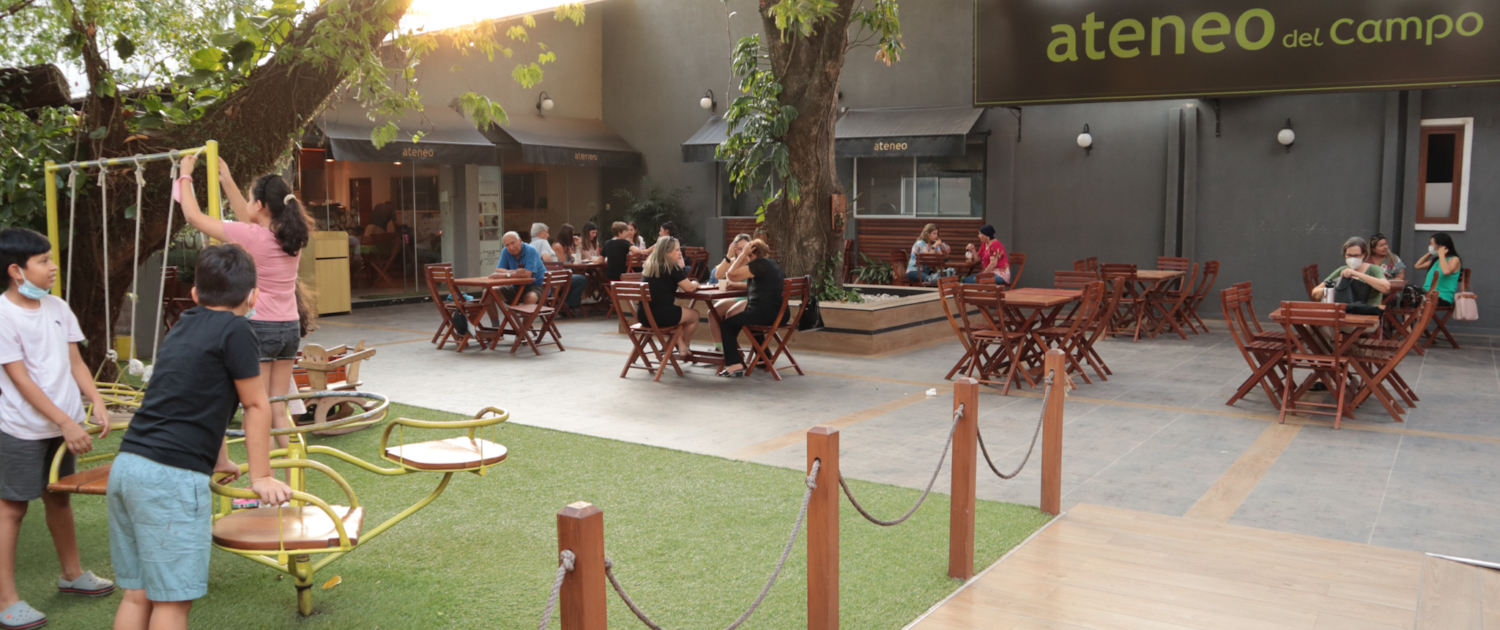 Now in the Foundation Roca Gravato visitors can taste excellent coffees, they can enjoy solo exhibit of local artists and a big gallery with real size reproductions of important pieces of art made by local artists. "It's our committment to give the possibility to see important masterpiece to Bolivian people can't visit international museums and to share the passion for art" – said Luis Pedro Roca.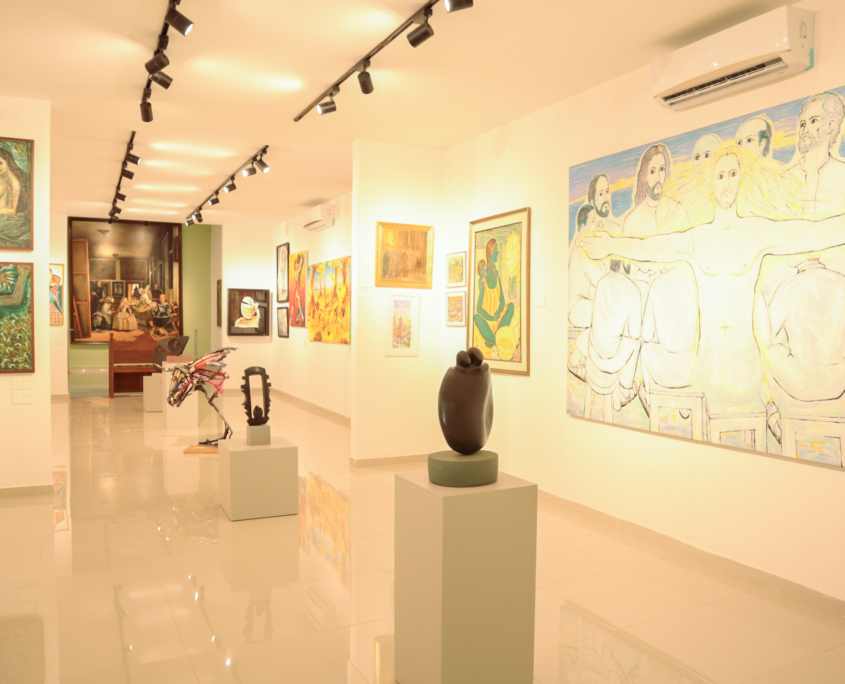 With hundreds of visitors per days the art gallery continue is mission of sharing the passion for art and for coffee through the coffee shop brewing coffee and cappuccino with Victoria Arduino coffee machines. "The Eagle One and E1 Prima have been inspiringing machines for our 6 resident artists – told us Luis Pedro Roca. "They replicated the back panels of the machines using recycled wood and other different materials and they started to paint them. The result was really impressive so that we start selling customized Eagle One and Prima machines, a new big step ahead for our business!"
From an anthropological point of view 'customization' is referred to a process of cultural appropriation and creation of bespoke design, supporting people to tell their identity, their own stories and to communicate a message. "Our resident artists did it – told us Camilla Roca – and our customers are enthusiasts because in their coffee shop they can enjoy a great coffee machine and, at the same time, a unique piece of art telling the culture of our Country, or coffee origins or the committment for a sustainable growth, or what they want to communicate".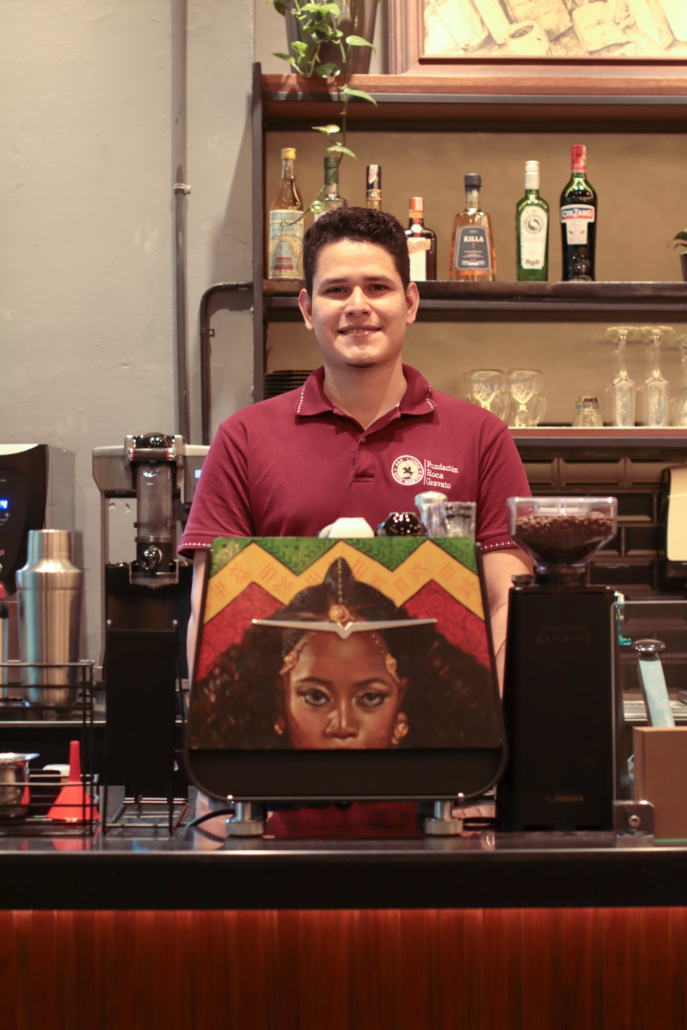 "For me coffee is a form of art – said Betzalel Maida, one of the six resident artists – we can paint using different surfaces and different technics as a barista can brew coffee using single origins or blend and different brewing methods. The most important thing is to offer a great experience for all your senses."
https://victoriaarduino.com/wp-content/uploads/Cover-news-3.png
689
1174
Sara Giacomelli
https://victoriaarduino.com/wp-content/uploads/2020/03/Logo.png
Sara Giacomelli
2021-12-02 13:07:15
2021-12-02 13:07:15
Art and design in the name of coffee