Posts
https://victoriaarduino.com/wp-content/uploads/Hart-Miller-Design_Victoria-Arduino_low-1.jpg
879
1099
Sara Giacomelli
https://victoriaarduino.com/wp-content/uploads/2020/03/Logo.png
Sara Giacomelli
2023-02-02 08:53:16
2023-02-02 10:07:09
Discovering Victoria Arduino new experience lab in London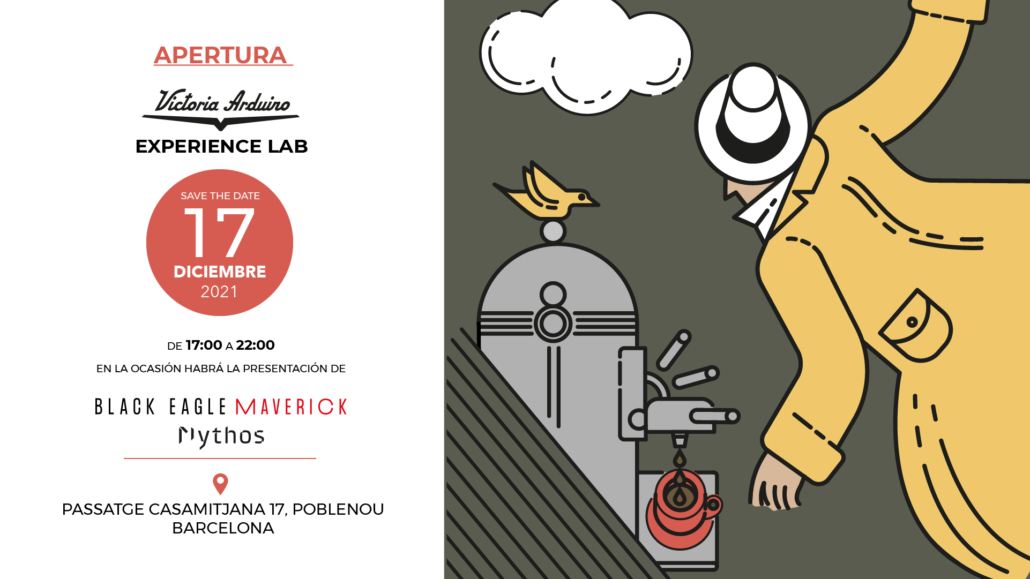 Victoria Arduino strengthens its presence in the Iberian Peninsular with the partnership with VANS IBERICA, the new official distributor for Spain and Portugal
The official opening is confirmed for this Friday at 5:00 pm when the new VICTORIA ARDUINO Experience lab in Barcelona will be inaugurated, and the Black Eagle Maverick and Mythos will be officially presented. Poblenou simmers creativity, design, and technology and is the right neighborhood to live the whole experience of Victoria Arduino with the support of passionate and experienced employees. It is a niche in one of Barcelona's cool and expanding neighborhoods.
Victoria Arduino strengthens its presence in Spain and Portugal with a new partnership with VANS IBERICA SL. From October, this company has been the new official distributor of the Victoria Arduino brand for the Iberian Peninsula. A partnership that aims at strengthening the presence and notoriety of the Victoria Arduino brand.
In the new Experience Lab based in Barcelona, it will be possible to be even closer to the needs of coffee shops and the latest trends of a constantly evolving sector. "At this particular time, it is essential to support local markets, making available to the industry, baristas, roasters, and specialty chains a sales and technical structure along with solutions based on cutting-edge technology and our consolidated coffee knowledge," said Fabio Ceccarani, CEO of Simonelli Group.
The investment in the Iberian Peninsula by Simonelli Group results from the collaboration with a new partner, such as VANS IBERICA SL.
With Simonelli Group, we defined three action areas for the market development that comprehend a dedicated sales and technical structure, a specific area for coffee culture knowledge with the support of platforms, digital and not, and the creation of a certified technical assistance network.- declared Diego Martinez, owner of VANS Iberica SL. "Moreover, the Barcelona Experience Lab will be a place to offer partners and clients a complete experience of the Victoria Arduino values, products, technologies, and know-how."
https://victoriaarduino.com/wp-content/uploads/Barcellona-2.jpg
1081
1922
Sara Giacomelli
https://victoriaarduino.com/wp-content/uploads/2020/03/Logo.png
Sara Giacomelli
2021-12-16 17:20:39
2021-12-16 17:20:39
A new Victoria Arduino Experience Lab in Barcelona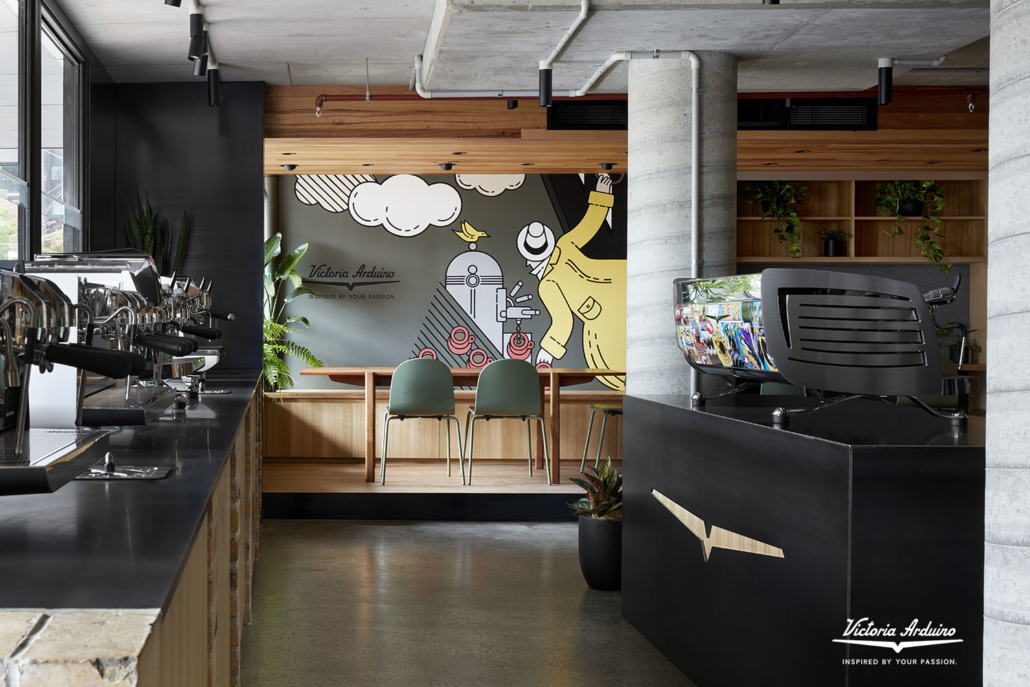 Simonelli Group strengthens the brand's presence in partnership with
Suntory Coffee Australia
Simonelli Group strengthens its presence in the Australian market announcing the launch of Victoria Arduino Australia. Established in partnership with Suntory Coffee, this new entity will lead representation of the Victoria Arduino brand across Australia from its flagship site in Melbourne.
The ambition behind this partnership is to enhance the Victoria Arduino popularity and prevalence across the Australian market. Australia is a trendsetting nation, leader of specialty coffee development, and a common point of interest for espresso coffee lovers in Asia and the Middle East. Making it an obvious playground for state-of-the-art equipment and leading coffee brands to be brought together.
Simonelli Group and Suntory Australia, a highly specialised coffee company who already operate as an exclusive distributor for Simonelli, marked the signing off this new and essential agreement for the Australian market, through the opening of its exciting new Victoria Arduino Experience Lab in Melbourne. An achievement which is testament to the strength of the partnership and those directly involved, as it was developed throughout the Melbourne lockdown period. 'The Experience Lab' promises to bring coffee equipment closer to the needs of coffee shops and be at the heart of the trends of this everchanging sector.
"During this very circumstantial moment of global, social, and technological transformation, it becomes even more important to be close to the strategic markets. It is crucial to rapidly assimilate the changes and offer solutions to baristas and specialty coffee chains based on advanced technology and our consolidated knowledge of the coffee world, gained through years and years of scientific research and collaboration with the principal coffee communities such as SCA and WBC" – states Fabio Ceccarani, CEO of Simonelli Group.
Fabio goes on to say – "This spreading of knowledge will allow every client to brew the best, personalized experience in the cup while optimizing the management costs. There is a need for a new and fresh approach to the market, and together with our historical partners, it can be achieved with the adoption of digital technologies – this will raise the significance and trust between all the stakeholders. These considerations, fully partaken with our well-known partner Suntory, a leader in the coffee industry, whom I publicly thank, have jump-started Victoria Arduino Australia."
The launch of Victoria Arduino Australia and the new Victoria Arduino lab in Melbourne marks a significant investment in the Australian market bringing the latest global equipment technology directly to the Australian specialty coffee industry. Dean Divehall, CEO Suntory Coffee notes "together with the Simonelli Group we have created a state of art lab in Melbourne where the industry can explore the latest innovations in coffee equipment. After navigating the difficulties of launching a new business and building a new site in the midst of a Melbourne lockdown we're excited to create a playground for the industry and a platform for the brand and innovation."
https://victoriaarduino.com/wp-content/uploads/VA-Australia-1.jpg
1000
1500
Sara Giacomelli
https://victoriaarduino.com/wp-content/uploads/2020/03/Logo.png
Sara Giacomelli
2021-03-15 12:00:26
2021-03-15 08:26:00
VICTORIA ARDUINO AUSTRALIA IS BORN