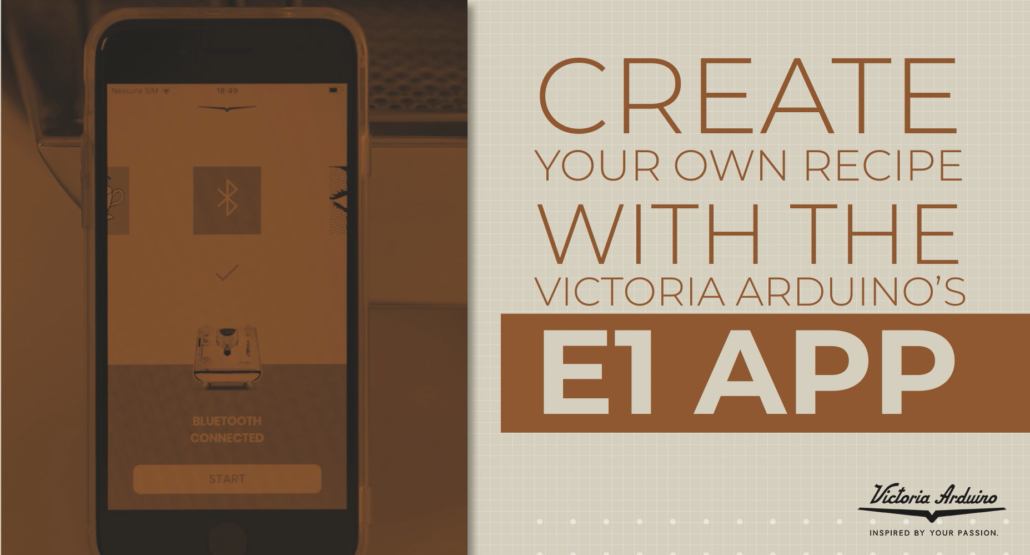 There are many aspects to consider when it comes to coffee experience, from barista's side and those who enjoy a coffee or cappuccino. In any case, the experience must be memorable.
Victoria Arduino presents two video tutorials to discover how to keep your E1 Prima clean and how it's easy to create new recipes using the app.
Daily cleaning of E1 PRIMA consists of small simple operations and gestures that increase both performance and quality of the result. In the video "How to clean E1 Prima", the barista Riccardo Grigoletto explains, step by step, all the operations that a barista or whoever prepares drinks, has to do for the daily cleaning. A clean machine, in fact, contributes to an excellent coffee experience and guarantees your E1 Prima a longer life.
The sharing of knowledge and experiences is an aspect that Victoria Arduino wanted to transfer into a simple app, able to facilitate and make all the operations interactive. From the app (which you can download from Android and iOS devices) you can set recipes created by coffee masters in order to offer a perfect espresso, but you can also create your own recipe. In this video "How to create a recipe with E1 Prima app" Riccardo Grigoletto explains how to do it in few simple steps.
Subscribe to our YouTube channel!
https://victoriaarduino.com/wp-content/uploads/cover-videotutorial-Prima.jpg
999
1855
Sara Giacomelli
https://victoriaarduino.com/wp-content/uploads/2020/03/Logo.png
Sara Giacomelli
2021-04-23 07:44:50
2021-04-23 07:56:00
Videotutorial: How to clean your E1 Prima and create a recipe